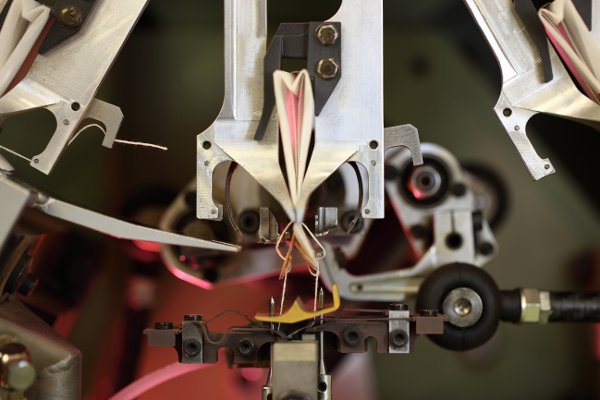 Established in 1961, IMA is a world leader in the design and manufacture of automatic machines for the processing and packaging of pharmaceuticals, cosmetics, tea, coffee and food.
Its position of leadership is the result of significant investments in R&D, regular and constructive dialogue with the end-users in its sectors and the Group's ability to expand internationally, conquering new markets. Its history features a constant growth that has enabled the Group to close the year 2013 with a consolidated turnover of 760.9 million Euros, 92% of which destined for export.
The Group, whose Chairman is Alberto Vacchi, has more than 3,600 employees, more than 1,600 of whom overseas, and is present in over 70 countries, supported by a sales network made up of 27 branches (Italy, France, Switzerland, the United Kingdom, Germany, Austria, Spain, Poland, Israel, Russia, the United States, India, China, Malaysia, Thailand and Brazil), representative offices in central-eastern Europe and more than 50 agencies. IMA is committed in one production joint-venture in China. The Group has 25 production plants in Italy, Switzerland, the UK, the USA, India and China. In 2013, IMA acquired the majority stake in the ILAPAK Group, which makes primary packaging machines for the food sector using flexible material.
IMA S.p.A. has been listed on the Milan Stock Exchange since 1995 and in 2001 joined the STAR segment.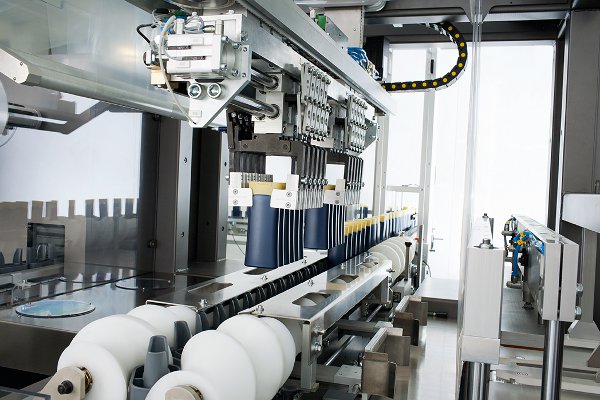 Constant commitment to Research & Development is crucial: the IMA Group invests about 5% of sales in R&D (37 million Euros in 2013), has filed about 1,200 patents worldwide and can count on over 400 designers committed to product innovation. The purpose of IMA continuously investing large amounts in R&D is to provide end users with an ever wider range of products and services with advanced solutions, sometimes revolutionary, often designed in collaboration with academic institutions and in a spirit of co-makership with the end users.
The Group's organisational structure features two main brands: IMA INDUSTRIES and IMA PHARMA.
IMA INDUSTRIES, the non-pharmaceutical sector of the IMA Group, is a world leader in the design and manufacture of automatic machines for the packaging of tea, coffee, beverage and confectionery, and for the processing and packaging of food (dairy and convenience food), cosmetics and toiletries, all capable of rapidly meeting clients' requirements and proposing integrated and highly marketing-oriented solutions. IMA INDUSTRIES includes six different companies and divisions: TEA & COFFEE Division, GIMA S.p.A., CORAZZA S.p.A., GIMA TT S.r.l., BFB Division, REVISIONI INDUSTRIALI S.r.l.